Manchester United winger Jadon Sancho is staying at Old Trafford after a late move to Saudi Arabia failed to materialise.
The Saudi transfer window closed at 10pm on Thursday with Sancho still a Man Utd player and it is understood the England winger will work and talk with the coaching staff at United during the international break – with all parties committed to getting him back to his best.
Sancho's future at Old Trafford was uncertain following a public disagreement with manager Erik ten Hag after he was left out of the squad for last Sunday's defeat at Arsenal.
The 23-year-old claimed he had been "a scapegoat for a long time" after Ten Hag revealed he had been dropped because of poor training performances.
"On his performance on training we didn't select him," Ten Hag said when asked about Sancho's absence from the squad at the Emirates Stadium. "You have to reach the level every day at Manchester United. You can make choices in the front line, so in this game he wasn't selected."
But following Ten Hag's comments in the post match press conference, Sancho issued a statement on X on Sunday evening to reject claims he said were "completely untrue."
Ron Walker is joined by Peter Smith on 'The Question' to discuss if Manchester United's Jadon Sancho will be able to force his way back as a regular starter for the team.

"Please don't believe everything you read! I will not allow people saying things that is completely untrue," Sancho posted. "I have conducted myself in training very well this week. I believe there are other reasons for this matter that I won't get into, I've been a scapegoat for a long time which isn't fair!"
Sancho added: "All I want to do is to play football with a smile on my face and contribute to my team."
Despite the speculation following the public fallout, the England international will not be moving to Saudi Arabia with the Pro League transfer window now closed.
Sancho has struggled for consistent form since moving to Old Trafford for Borussia Dortmund for £73m in 2021. The England international has scored 12 goals in 82 appearances in all competitions for the Red Devils.
He started Ten Hag's first season brightly but did not feature from October 22 until February 1 – a period that saw him watch the World Cup from afar and do an individual winter fitness programme in the Netherlands.
Sancho played in the Carabao Cup final win against Newcastle after returning and ended the campaign with seven goals and three assists.
Manchester United return to Old Trafford the day before for the visit of Brighton. Kick-off 3pm.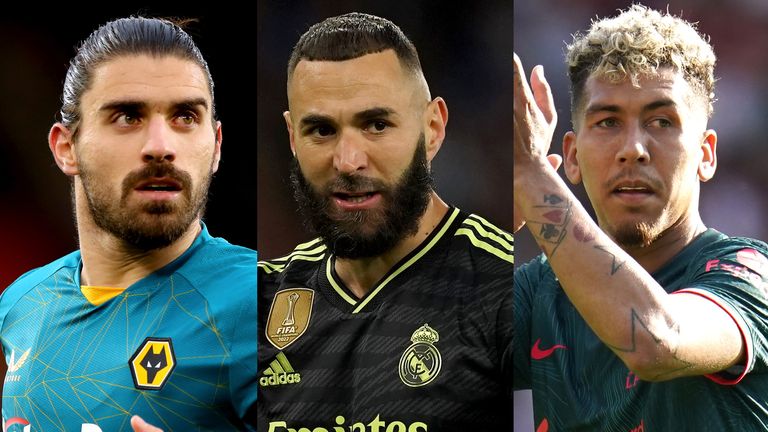 Here is every high-profile player that has moved to the Saudi Pro League since their transfer window opened on July 1, and closed on September 7.
Saudi Pro League clubs hit £784m transfer spending | PIF clubs lead the way
Saudi Pro League clubs have now spent £784.2m during this summer transfer window, according to Transfermarkt data.
But 87 per cent of that spending was splashed out by just four clubs: Al Hilal, Al Ahli, Al Nassr and Al Ittihad.
Those teams are the four Saudi Pro League clubs owned by the Public Investment Fund – who also own Newcastle.
Indeed, Al Hilal's £302.1m net spend is more than any other club in the world this summer.