Coco Gauff announced herself as a new force in tennis when she beat Aryna Sabalenka to win the US Open on Saturday.
The 19-year-old American staged an an extraordinary comeback, after losing the first set to Sabalenka, to take the second set and then dominate the third, ultimately winning 2-6 6-3 6-2.
Sky Sports' panel of experts considered the nature of her performance and the impact of that result.
Highlights of the US Open final between Coco Gauff against Aryna Sabalenka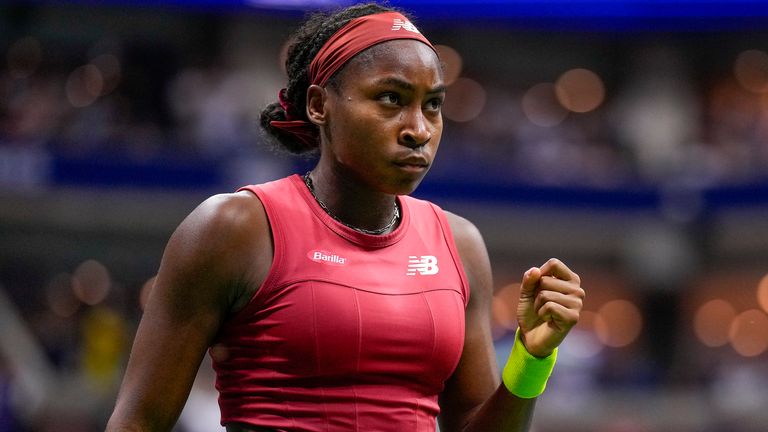 She's such a great role model for young kids growing up that want to play tennis or just achieve something because she had a dream. Now she's achieved it.
Navratilova: Gauff's just getting started
Gauff says it 'means so much' to lift the US Open trophy in front of her home crowd, and thanked her doubters for giving her extra motivation

Martina Navratilova, winner of 18 Grand Slam singles titles, said:
"We were talking the big three. Now it's the big four. It's Iga Swiatek, Aryna Sabalenka, Elena Rybakina and Coco Gauff.
"She has no pressure on her now because now she's won this one, so the expectations have been met. I think the confidence that she'll get from this, she's just getting started.
"Now she's got some time to get better.
"Neither player played their best tennis but Coco played the best tennis when she needed to get back into the match in the second set. In the third set she played smart. She didn't give Sabalenka anything to hit.
"Just see how much it meant to her. You have to trust yourself that you can put it together."
"She's such a great role model for young kids growing up that want to play tennis or just achieve something because she had a dream. Now she's achieved it.
"She's one of those people that will make a difference in the world in a positive way."
Bartoli: That bounce back was so impressive
Gauff completed her comeback from a set down to beat Sabalenka in dramatic fashion

Former Wimbledon champion Marion Bartoli said:
"That bounce back for me was most impressive. Bouncing back from losing the first set after not playing well. She honestly didn't play a good first set. She was not hitting the forehand. She was double faulting.
"The way she just mentally stuck to it. She was talking to herself, fist-pumping to herself, whether she was winning or losing the point.
"She's only 19. She never won a Grand Slam before but she kept her head down, she kept on really staying extremely calm throughout that situation.
"Obviously the crowd pushing for her massively helps in that situation, let's face it. When you feel that, you feel you have 24,000 people playing with you and that gives you wings on the court.
"She's so poised, so calm, not getting stressed. That for me was the most impressive part of that match."
Aryna Sabalenka insists she'll come back stronger following her defeat to 'unbelievable' Gauff

Konta: An incredibly tough stage to handle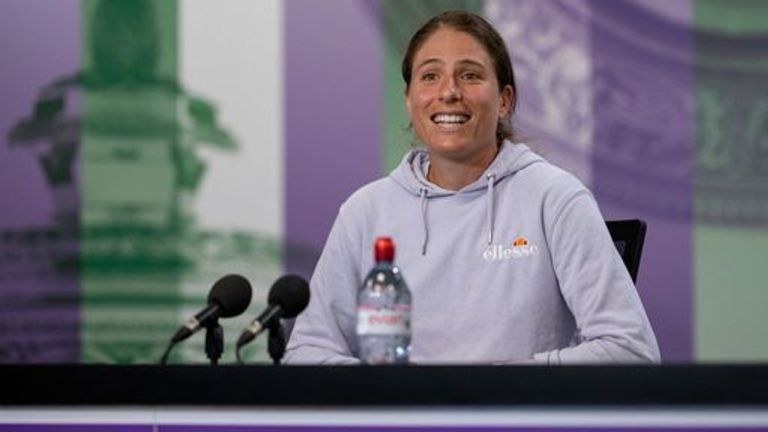 Johanna Konta, former British No 1, said:
"It really has been incredible just to see the way she has taken such responsibility for her career at such an early age.
"She's accumulated so much experience that it really is showing through in her ability now to bounce back the way she was able to, problem solve out there and the way she's able to consistently compete and consistently perform in the toughest stages.
"This is an incredibly tough stage to handle and she just did it so magnificently."