With just two points separating their sides going into the final round of Racing League at Southwell on Wednesday, Sky Sports Racing speaks to Wales & The West manager Jamie Osborne and Ireland boss Kevin Blake as they go head-to-head.
After five rounds are you surprised how close the race to be champions has become?
Osborne: "I hoped we might have been going into the final night with a bigger advantage but I'm confident we can finish the job. My trainers and jockeys have really bought into the concept again this year and that's been reflected in our results.
"I've got to give Kevin and the Irish team plenty of credit for making such a race of it. Matt Chapman is probably too far behind to pull it off so I think he'd love to see us get beaten after snatching victory from his London & The South team's grasp last year."
Blake: "Jamie's team were favourites from the outset and he's in the driving seat, but only just. Who'd have thought we'd be only two points behind them going into the final night? I'd have taken third place gladly at the start of the competition. I knew we were in good shape but what we've achieved has exceeded my expectations."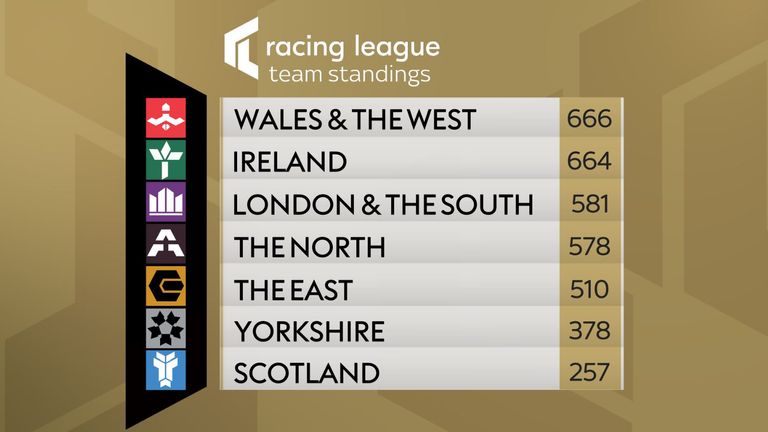 With so much at stake, how do you see the action unfolding?
Osborne: "Looking at the final declarations, I expect Ireland might take an early lead but I'm hoping we'll have enough strength in the final half of the card to retain our title. It's tighter than I envisaged but we have enough quality to get over the line.
"I still have my two jokers to play, and have three races in mind, but I've been denied the opportunity in the race I really wanted to capitalise on, the 7.45. The rules state you need a minimum of 12 runners but Ireland's decision to declare only one, leaving us with a field of 11, is clearly strategic."
Blake: "I'm fully aware Jamie still has two jokers still to play, which can earn him double points, and that could prove to be the deciding factor. Jamie may well think I've deliberately scuppered his plans but the only reason I'm not running two in the 7.45 is that I got let down close to declaration time.
"I've used up my jokers already but have enough faith in my team to hope we can win it. Jamie is putting a brave face on it and gives the impression he's got everything under control, but I suspect his knees will be wobbling a little bit."
Ireland manager Kevin Blake says his team are 'in there swinging' for the final round of Racing League but expects they will need some late drama to beat defending champions Wales & The West.

Which runners are you pinning your greatest hopes on?
Osborne: "ZAIN NIGHTS and BLAZEON FIVE both go into that 7.45 on the back of good wins. My daughter Saffie rides Harry and Roger Charlton's gelding and Trevor Whelan teams up with Roger Teal on Blazeon Five.
"Saffie and the Charltons must also have a strong chance in the final race at 8.45, the £100,000 handicap over a mile and a half with VALSAD. He's a fresh horse who only just failed to win a decent contest at Newbury so his performance could prove decisive."
Blake: "Johnny Levins wouldn't be a household name back in Ireland but he's really bought into the Racing League concept and can play a starring role at Southwell. Johnny runs NORDIC PASSAGE in the 7.15, a well handicapped horse who won a Racing League heat at Newcastle.
"David O'Meara's been nudging away at me for a week about running GULLIVER in the 7.15. He's on a long losing run but is dangerously well handicapped and wouldn't have found himself in a 0-80 too many times during his distinguished career. He's a great ally to Nordic Passage."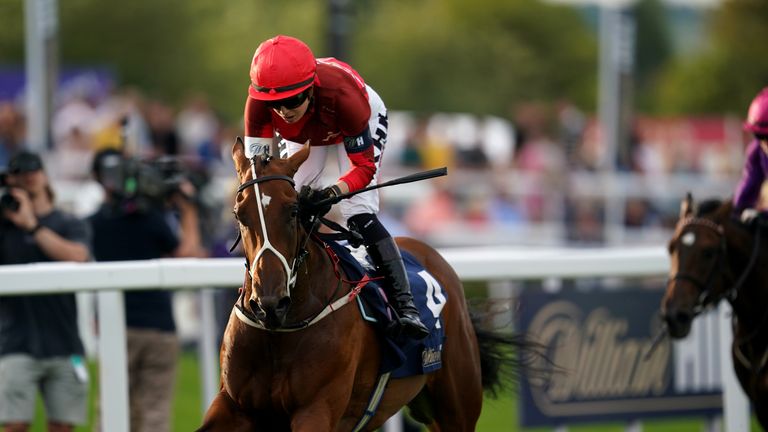 Which of your jockeys do you expect to play a starring role?
Osborne: "I made the decision to leave Saffie (Osborne) out of the Wolverhampton team last week so she could finish off with a good book of rides at Southwell. She's just about home and dry to become champion jockey once again and can hopefully play a big part in the final outcome.
"Trevor Whelan has some strong chances, too, including Blazeon Five. He's been a valuable team member and like everyone in the Wales and the West squad has been willing to fall on his sword for the cause."
Blake: "Danny Sheehy must have a great chance on Ado McGuinness's TOSEN WISH in the mile race at 6.45. He ran a solid second at Newcastle and is one of three strong rides for our 3lb claimer. With Dylan Browne McMonagle sitting it out, this is a great showcase for Danny's talent.
"I'm also delighted to be able to call-up Danny Muscutt for the first time. He's been really looking forward to getting involved and has six chances, including Nordic Passage for Johnny. He's kept in touch with the competition week-by-week and could be an ace card at a track he rides so effectively."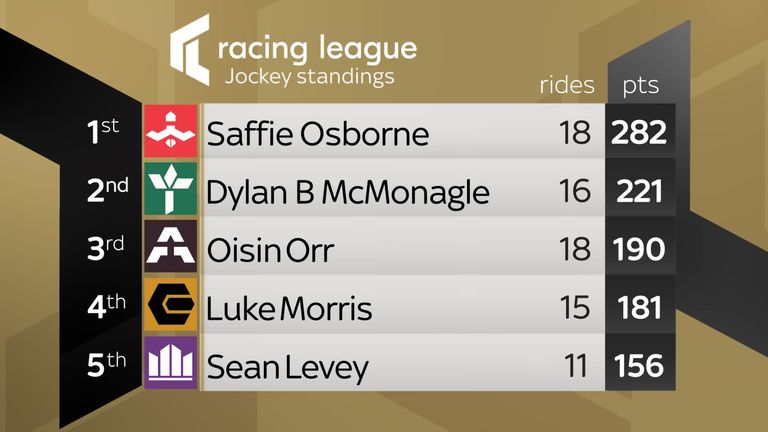 Whoever claims the glory, it seems Season 3 has been a great success.
Osborne: "It's worked well for us. It's not always straightforward to get your best horses in the races you want them in but here we are, in pole position to win it again. I'm hoping to see an enthusiastic crowd at Southwell to help bring the curtain down in style."
Blake: "I've loved every minute of it and we have a fair track to fight out the finish on. The home-based trainers who have come on board for team Ireland this season have excelled and the Irish trainers who have got more involved have been a big key to our success, too."
Saffie Osborne is determined to defend both her Racing League titles as she and Wales & The West head to the finale at Southwell as the ones to catch.

Jamie Osborne and Kevin Blake were speaking to Sky Sports Racing's Simon Mapletoft.
Watch every contest on round six of the Racing League from Southwell live on Sky Sports Racing on Wednesday September 13.