Wayne 'Radar' Riley looks at Europe's pre-Ryder Cup scouting mission to Rome, the players who can impress at the BMW PGA Championship and why Luke Donald's side could extend their home streak over Team USA later this month, live on Sky Sports Golf
Last Updated: 13/09/23 1:11pm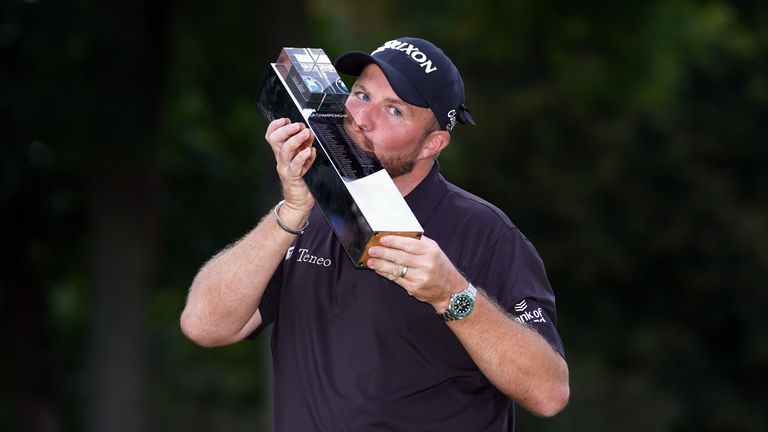 Europe's Ryder Cup stars are all in action at the BMW PGA Championship, the flagship event of the DP World Tour calendar, with extended coverage live on Sky Sports Golf.

Europe's Ryder Cup stars are all in action at the BMW PGA Championship, the flagship event of the DP World Tour calendar, with extended coverage live on Sky Sports Golf.
The BMW PGA Championship is just a great championship and is one of the best in the world, with this week's event having added importance due to the Ryder Cup being just around the corner.
Luke Donald's men arrive from their team trip to Marco Simone Golf Club, this year's Ryder Cup venue, where they went to have a practice round together just to make sure they know what they're in for, golf course-wise, later this month.
They're going to have enough practice rounds there during event week and I'm sure they could have seen virtual shots of the course instead, but the team bonding will have been key ahead of them being back together again in a couple of weeks.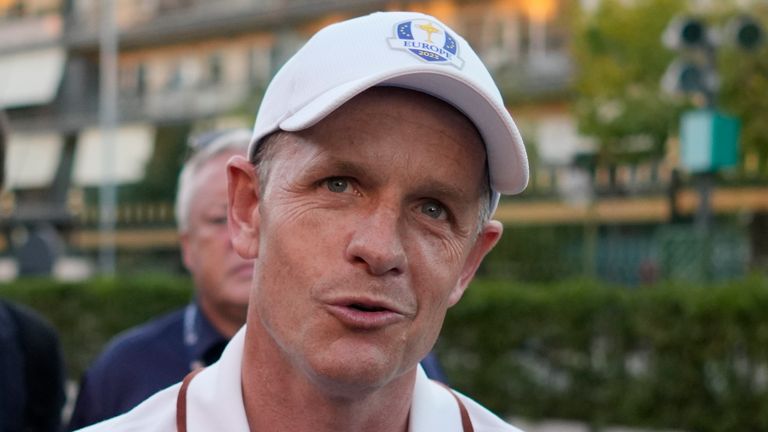 The fact they had all 12 players there was also important, as Team USA only had nine of their players there when they made a similar trip a dew days earlier. That puts pressure on the three who didn't make the trip and, in some ways, immediately makes it feel like the Americans are half a point down.
All of the Europeans are now here at Wentworth and it's going to be huge, as it will be great to see where they are all at heading into Rome. We're likely to see several of the team perform well, with one or two then under the microscope if they're playing badly.
Shane Lowry last week showed everyone that he was worthy of his captain's pick, as he played well under the pressure of his own national open and finished very well. The sharks were circling, but that performance certainly shut those critics up.
I certainly expect Rory McIlroy to bounce back this week as he would have been disappointed with the way he finished at the K Club. I couldn't see him shooting anything over 68 on the Sunday, although it just went pear-shaped as he imploded during his final round.
McIlroy will be back with a vengeance at a venue where he has won at before, although he hasn't always had the greatest of records at Wentworth outside of that victory in 2014. He's just about fully recovered now from the back twinge from the FedExCup Playoffs and he will be hard to beat this week.
Point to prove for Meronk?
Someone was always going to miss out on the Ryder Cup, although you wouldn't expect it to be someone who has won three national opens over the past 15 months or so. Donald and his backroom staff will have looked at the statistic and had their reasons for leaving Adrian Meronk out.
I watched a bit of Meronk last week and I can see why they didn't pick him now. His chipping was very average, which would have been something you want to be firing when you get to Marco Simone Golf Club later this month.
Would you want him to want to get it up and down on the last, if he's not a great chipper, to regain the Ryder Cup? I'm not sure. From what I've seen, that's the work that needs to be done, although maybe he will come to Wentworth with a point to prove.
Rome on the mind for Europe
The world stars of Europe will shine on the DP World Tour this week at Wentworth and will clearly be up for this event on its own, as the BMW PGA Championship is massive, but all eyes are starting to turn towards the Ryder Cup.
It has taken a long time to bubble, but the waiting is nearly over and I think the European team is looking really good. I like the way you've got the mix of rookies, returning players and experienced heads in the team and I'm sure they will all play their part.
I think it'll be exciting and as long as it's close then I think everyone will be happy, but I genuinely think Europe can win it. It's a European team determined to regain the trophy and everyone is in a good place, so I can't see them not going well.
Watch the BMW PGA Championship throughout the week live on Sky Sports. Live coverage begins on Thursday with Featured Groups from 8.30am ahead of full coverage from midday on Sky Sports Golf.
Live coverage from the opening day of the Ryder Cup begins on Friday September 29 from 6am on Sky Sports Golf. Stream the PGA Tour, DP Tour, Ryder Cup and more with NOW.